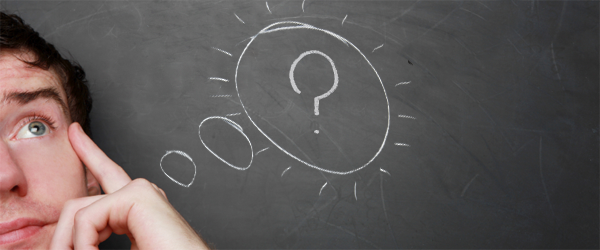 "Design is a funny word. Some people think design means how it looks. But of course, if you dig deeper, it's really how it works."
Steve Jobs was an intelligent man. I always remember this saying from him when I create my own designs.He was absolutely right that we should not confuse a concept of design with how things look only. It's primarily, how things work. Until and unless your product adds value to its surroundings, it cannot be considered efficiently designed, no matter how incredible it looks. So every graphic designer has to stop at some point and think really hard how his skills and knowledge of design is helping the world become a little more coherent and attractive for the people.
Designers, too, require experience and some talent to excel in their field. At different stages of their career, they need to get proper certification as well as keep up with what is going on in their industry. They need to learn to walk the line between inspiration vs. imitation. They can opt for refresher courses and among other things, learn and get inspired from the works of various designers. They have many questions; especially the newbies who don't have much experience of the work themselves. So they rely on various online sources to learn the trade of graphic design and improve their technique as well as work ethics. The amateur artists and self-taught designers have harder time cumulating relevant information and making sense out of it. There are many blogs and websites to help them find answers in the best possible way but, unfortunately, coming from an online source, you can never be too sure. There is just too much data available at too many places, sometimes, you just can't explore them all and extract the most pertinent info.
Therefore, to help the designer community (something we take great pride in doing), we collected different online sources that provide the best information and advice to answer the most frequent designer queries. These blogs and websites are reliable and they can help you out in the painstaking task of creating awesome graphic design. Here are some most frequent questions and their best answers available online.
• How To Price Your Graphic Design?
m
Are you an illustrator, motion graphics designer, art director, brand identity designer or anything in between? If so, you most definitely need to know the answer to this one question that is going to play a huge role in your life. The quality of your work and how much you earn through it is also going to set the expected standard people associate with you as a professional. Jessica Hische addresses the dark side of pricing a graphic design project quite eloquently. This woman speaks words of wisdom. Listen to her.
• How To Copyright A Design And Transfer Ownership?
owner
Every designer signs a non-disclosure agreement with his or her potential client. There are things that you need to consider and questions that you need to ask before signing a design NDA. If you are a freelancer, it is even more important to understand what it means and what you are getting yourself into. Knowing this would give you the advantage of keeping your own work safe or a chance to negotiate changes within the NDA. You will find all this info at The Logo Smith. His website and blog can help you find crucial answers to solving copyright issues and safe transfer of design ownership to your clients.
• Where Do I Find Online Graphic Design Books For Guidance?
books
You don't need to be a fan of books to need to know about this. Even if you hate theory and don't feel like reading things out of a book, sometimes, you simply have to in order to develop an in-depth understanding of a subject. Things may look easier on your computer screen but information coming from a book is always more authentic. If you want to master the art of graphic design then Dexigner is the blog you should visit. It is a great source for graphic designers, illustrators, artists, engineers, and architects looking to enhance their knowledge.
• Where Do I Find A Bona Fide Commentary On Latest Design Projects?
project
As a full-time professional, you need to stay update with the news, views, and trends of the graphic design industry. You need to know the inside story of every new logo design or branding design, every revamp or major project, and inclination of the market. Long story cut very short, you need to know what is going on in the field of graphic design.Brand New, which is a division of UnderConsideration, brings you an honest scoop of professional opinions on corporate and brand identity work regularly. This is one of the best sources you can follow in order to keep informed of the new designs as well as revamps of popular products, companies, and organizations.
• Can I Find Interesting Color Palettes Online?
1. Design Seed
seed
2. Colrd
colored
Creatives love to play with color palettes and experiment with them as much as they can. There are many software availabl
https://www.designmantic.com/blog/12-answers-to-most-common-designer-questions/

(

0

لایک)