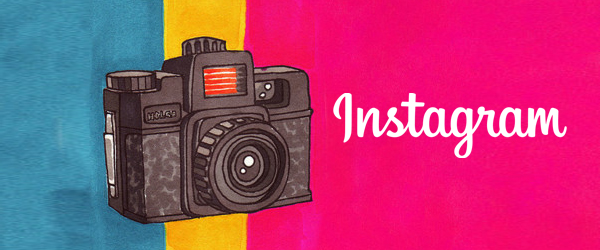 Facebook spent a huge amount of money to acquire Instagram. Since then, it has become an important app for most of the Facebook users, although, the number of Instagramers is still not very high. Just within the first quarter of 2014, Instagram has reported over 200 million monthly users but that is still nowhere near the staggering 1.01 billion monthly active users of Facebook on phones and tablets. The photo-sharing social network was launched in October, 2010, and its current statistics show how quickly a social network based on mobile phone and images can become famous.
Research tells us that people prefer visual content over written text. No wonder why a social platform like Instagram is doing so well, as it is the perfect place for brands to showcase their products, for professional designers to flaunt their personal portfolios, and especially, photographers and illustrators to acquire fandom and followers. Their profiles on Instagram are bringing them recognition all over the internet. Their illustration works are not limited to Instagram only; people share them on various online platforms, communicate with the illustrators, and provide useful critique. Now those designers could be some women illustration designers in New York or the top illustrators from world over, the ones that give it a shot get their due share of online fame and popularity.
From interesting character making projects to rough sketches, graphical demonstrations to creating logo designs, you will find so much on the Instagram that you won't be able to put down your phone once you log into that application. As far as I am concerned, several hours can pass by before I am able to absorb the colossal amount of inspiration from that social network. It is addictive, just like Pinterest and I read somewhere that creative people have a harder time retaining their focus. Ha ha!
Before I derail the topic, let us get back to the purpose of today's post. Since we are a design blog and we continuously bring you a fresh feed of new and upcoming talent, designers who are struggling or established, I thought of including some compelling Instagram Designer portfolios of Illustrators from around the world. I look forward to seeing your feedback on their work.
1. Chuck Anderson
Chuck Anderson is the owner, artist, designer at NoPattern art and design studio. He has worked in collaboration with clients like Microsoft, Target, Warner Bros., Reebok, Nike, Absolut, Burton, and more. In November 2010, he was named a "Design Icon" by the Computer Arts Mgazine.
2. Justin Maller
Justin Maller is a freelance Australian illustrator and art director based in Brooklyn, New York. He has been working diligently in the industry for over fifteen years and is now the creative director of The Depthcore Collective, which was established by him in 2002.
3. Kate Bingaman Burt
A bubblicious woman, Kate Bingaman Burt is an educator and illustrator who loves to draw fantastic sketches of things we buy and how we feel about them. In other words, she uses her talent to illustrate product consumption. The list of her design clients includes Hallmark, Madewell, Gap, Chipotle, etc.
4. Darren Booth
Darren Booth is an intelligent creative based in Canada. He is an illustrator and letterer whose client list is composed of big corporate names such as, Target, Coca Cola, Disney, McDonald's, Sony, ESPN, Penguin Books, etc. Some of his high-profile individual clients are Steve Martin and Willie Nelson.
5. James White
James White is the man behind the brand SignalNoise Studio. He is from Dartmouth, Canada, and has been working in the industry since 1998. Some of his clients are hot-shot companies such as Universal Music, MTV, Toyota, Google, Nike, Wired, and so on. He is also a public speaker who enjoys discussing design at various related conventions around the world.
6. Audrey Kawasaki
Audrey Kawasaki is a highly talented artist who draws and paints sad and seductive figures who present contradictions within themselves. She creates opposing ideas of black and white, innocent yet erotic, attractive yet disturbing, etc. She studied Fine Arts Paintings at the Pratt Institute in Brooklyn.
7. Tad Carpenter
Tad Carpenter is a graphic designer and illustrator based in Kansas City, Missouri. His creative studio called Tad Carpenter Creative is where he collaborates with clients like Hallmark Cards, Macy's, Kidrobot, Target, Adobe, MTV, Simon & Schuster, etc. You can easily enjoy his vibrant and sophisticated designs on is website or Instagram.
8. Ana Bagayan
Ana's art work is distinct from what we typically see drawn. She takes her inspiration from the metaphysical subjects such as spirits, ghosts, UFOs, etc. She is an Armenian illustrator who lives and works in Southern California now.
9. Eleni Kalorkoti
Eleni Kalorkoti is a Scottish artist living and working in London now. She also worked in Paris for some time, but she has now returned to United Kingdo
https://www.designmantic.com/blog/roundup-12-illustrators-on-instagram/

(

0

لایک)