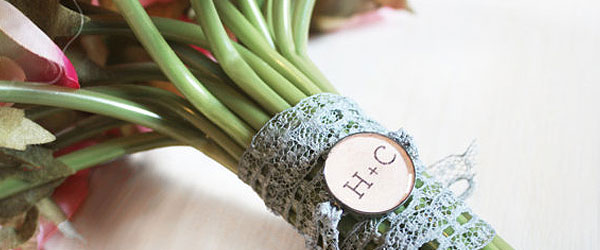 "Where is my wedding monogram??" he shouted at the top of his voice. "I thought I made it clear that I wanted a personalized album. Oh man! My wife is going to kill me!"
Wondering who is shouting at whom? This is a newlywed groom. Let me explain… few months back I attended a wedding ceremony of a friend. The occasion was beautifully organized by one of the local wedding planners, mywedding.com, he had hired. A couple of weeks after that, he and I went to pick up his wedding album.
I could see the excitement on his face all the way as he kept on saying,
"Man I can't wait to see my wedding album. I asked the photographer to personalize it for me."
His excitement soon turned into rage when we reached the studio and the photographer handed him the wedding album. What surprised me most was that he didn't even open the album before getting angry.
That is when I realized just how important wedding monograms have become to brides and grooms nowadays.
Wedding Monogram – The 'Special Touch':
The wedding day is without a doubt the most special day in anybody's life. This is the day when every woman feels like a 'Princess' waiting for her 'Prince Charming' to walk down the aisle.
Wedding Monogram
Having a very own personalized wedding monogram (with initials intermingled in an imperial typescript) gives them the 'royal feeling' they always dreamt about for their special day. For a wedding planner/photographer, it is essential to acknowledge this special need if you are to satisfy your clients.
How a Wedding Monogram Adds Value:
Couples nowadays expect to get a wedding monogram when they hire a wedding planner/photographer. Even if they don't, adding a wedding monogram can give your services the 'extra edge' to make it distinct and unique. Of course, you wouldn't want all your efforts organizing the entire event go to waste just because you overlooked the importance of a wedding monogram.
Wedding Monogram Adds Value
So how does the wedding monogram add value to the overall wedding theme?
By integrating a monogram into your client's wedding package, you can unite all other elements that would otherwise have no consistency or uniformity. It also gives uniqueness to the whole event bringing an extra dimension to your client's wedding day.
Make Wedding monograms using DesignMantic
The biggest problem for wedding planners / photographers is that monogram design isn't their forte. You could hire a professional graphic designer to get the monogram designed which will drastically swell up your costs, ultimately making your wedding packages expensive for clients.
Alternately, you can use the DesignMantic monogram maker to create a wedding monogram for free. Not only will you save costs and avoid burdening your clients, you will also save a lot of time and effort going through the ordeal of getting the monogram designed.
Wedding monograms using DesignMantic
With DesignMantic's interactive and user-friendly interface, you can also sit down with your client and create the monogram as per his/her requirements. To learn how the DesignMantic tool works, check out this detailed modern wedding monogram tutorial wrote a while back.
Creative Ways to use a Wedding Monogram:
Here are some creative ideas and unique places where you can incorporate a wedding monogram that will add consistency to your client's wedding arrangement.
See Also: Innovative Ideas To Show-Off Your Wedding Monogram
1. Invitation Cards:
Traditional wedding invitations usually contain the same old details (names of the couple, venue and date) making it quite dull and common. By incorporating the wedding monogram on invitation cards, you can make an everlasting first impression on the people being invited. It also works as a wonderful prelude for the bride and groom giving them their own personalized and unified identity.
Invitation Cards
2. Cake Topper:
The centerpiece of celebration on the wedding day is the wedding cake. Most wedding planners typically suggest their clients on having a novelty cake designed which usually turns out to be more or less similar in appearance.
Cake Topper
You can give your client's wedding cake a sense of uniqueness by adding their wedding monogram. This could either be placed as a cake topper or engraved on the sides of the cake. Alternately, you can also suggest the couple to have the cake designed completely in the shape of their monogram.
3. Table Napkins:
In order to maintain consistency in the wedding arrangement, you can also incorporate the wedding monogram on table napkins being used. Provide your clients with custom-made napkins with monograms engraved on them that will provide great exposure and recognition about their nuptial unison to the guests.
Table Napkins
4. Dance Floor:
No wedding would be complete without the 'wedding dance'…that romantic moment when bride and groom take center stage holding hands and dance to their favorite tunes. And why shouldn't this moment be personalized and uniq
https://www.designmantic.com/blog/clients-big-day-wedding-monogram/

(

0

لایک)