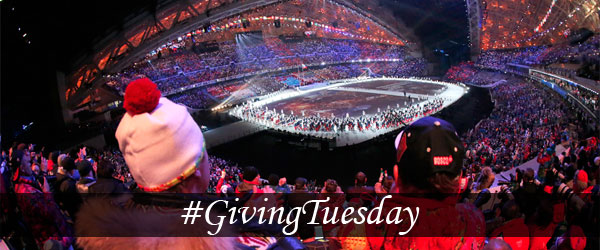 Sochi Olympics have earned the reputation of being a mismanaged and unorganized event owing to the blunders made on part of the authority. From the hotel booking inconveniences and putting an overdone logo design – just icing, not enough cake – on such a garish game to the dangerous and difficult, downhill obstacle course for skiers and snowboarders, Sochi Olympics have attracted fear and criticism from the masses from the world around.
However, looking over the shortcomings, Sochi Olympics has had its share of pleasant and enjoyable moments too. This event is being seen as a big challenge by the photographers and photojournalists alike as they have taken the event as an opportunity to produce great masterpieces which are being critically acclaimed and praised. Moreover, the major allure of some of the best Sochi shots is that, they were clicked and shared in 'real time' through social media and Instagram apps!
Here are some of the best shots from the Sochi Olympics 2014:
Gregorio Borgia
Photo Credits: Gregorio Borgia
This click depicts Switzerland's Dario Cologna, who had cried on the podium when he had won the gold medal for men's cross-country 30k s345 Skiathlon in Krasnaya Polyana, Russia.
Rob Schumacher
Photo Credits: Rob Schumacher
This is Seamus O'Connor of Ireland during a snowboarder, men's Slopestyle competition who has turned himself upside down.
Dimitar Dilkoff
Photo Credits: Dimitar Dilkoff
An American skier, Julia Mancuso overjoyed in the finish area after the Women's Alpine Skiing Super Combined Downhill that took place in the Rosa Khutor Alpine Center.
Leon Neal
Photo Credits: Leon Neal
John Fairbairn from Canada pictured during his performance in a men's Skeleton official training at the Sanki Sliding Center.
Alessandro Trovati
Photo Credits: Alessandro Trovati
Matthias Mayer from Austria clicked by Alessandro Trovati during his performance in men's Downhill.
Gregorio Borgia
Photo Credits: Gregorio Borgia
Dario Cologna, from Switzerland, celebrates her winning for men's Cross-country 30k Skiathlon.
Luca Bruno
Photo Credits: Luca Bruno
Travis Ganong from America jumps during his performance for men's Downhill, on his way to the finish line!
Sergei Grits
Photo Credits: Sergei Grits
Henrik Harlaut from Sweden jumps during the Ski Slopestyle training. The energy is almost magical!
Felipe Dana
Photo Credits: Felipe Dana
Marie Laure Brunet from France aiming the weapon to shoot in a training session before the Olympics.
Vadim Ghirda
Photo Credits: Vadim Ghirda
Stefania Berton and Ondrej Hotarek from Italy finish their performance in the figure skating competition..
Gero Breloer
Photo Credits: Gero Breloer
Bobsledder Pawel Mroz and luger Karol Mikrut, of Poland pose for a photograph on the Rosa Peak. Notice the enthusiasm!
Morry Gash
Photo Credits: Morry Gash
A Russian honor guard salutes during the Sochi's welcoming ceremony. Can you guess all the flags?
Andy Wong
Photo Credits: Andy Wong
Miki Ito from Japan is carried from the podium after having collided with another skier during a warm up.
Christophe Ena
Photo Credits: Christophe Ena
Patrick Kueng from Switzerland screeches to a stop in the finish area after his performance for men's Downhill training.
Pascal Le Segretain
Photo Credits: Pascal Le Segretain
Drummers perform as the Russian President, Vladimir Putin arrives at the Olympic Athletes Village.
Vadim Ghirda
Photo Credits: Vadim Ghirda
The Chinese team's training during the Speedskating practice session captured.
Robert F Bukaty
Photo Credits: Robert F. Bukaty
Artists perform during the opening ceremony of the 2014 Winter Olympics in Sochi, Russia.
Anatoly Maltsev
Photo Credits: Anatoly Maltsev
The breathtaking view of the stadium at the time of the Opening Ceremony of the Sochi 2014!
Phil Noble
Photo Credits: Phil Noble
An impeccable performance by the actors during the opening ceremony of the 2014 Sochi Winter Olympics.
Bernat Armangue
Photo Credits: Bernat Armangue
Italy's Stefania Berton and Ondrej Hotarek compete figure skating competition at the Iceberg Skating Palace.
Feel free to share your personal favorites of the Sochi Olympics pictures below. Comment and share your thoughts on how you find these amazing clicks!
https://www.designmantic.com/blog/20-best-captured-olymics-2014-sochi-shots/

(

0

لایک)